Every week this summer, we're challenging you to get together with a few friends to explore a part of Azeroth that you may not have seen in a while, or perform a feat that you may have never done. They're World of Warcraft Summer Challenges, and we're going to be playing along with you as we hunt down rare achievements, get screenshots of amazing bosses, and try to find some awesome gear for our transmogrification sets.
This week's challenge is: Naxxramas.
Years ago, the crypt lord Anub'arak led an army of undead warriors into the ancient nerubian ziggurat now known as Naxxramas. The Scourge forces overran the citadel, and under the will of the Lich King its corridors were transformed into a potent war machine. Dark magic tore the fortress from its subterranean home and lifted it into the sky. Hidden behind a thick layer of clouds, Naxxramas grew in strength. At the Lich King's bidding, the burgeoning wrath within the necropolis was unleashed upon the world. Brave heroes breached the citadel and eventually overcame Naxxramas' vile commander, the lich Kel'Thuzad, but the victory was short-lived.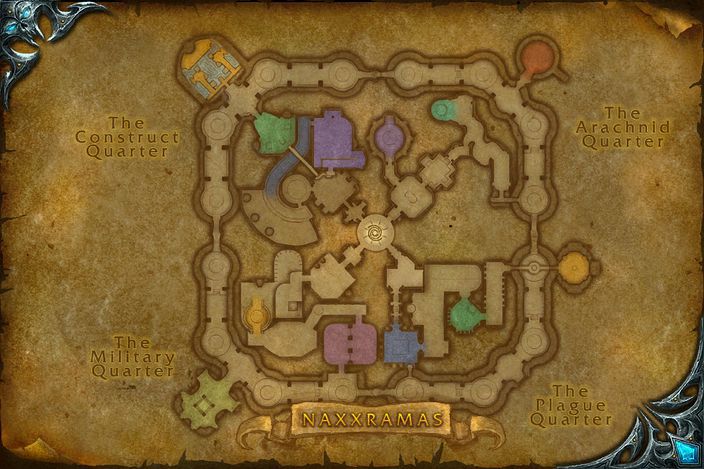 Located in the sky above the Eastern quadrant of Dragonblight in Northrend, Naxxramas is home to 15 raid bosses, including Patchwerk, Sapphiron, and the fearsome lich Kel'Thuzad. This week, we're getting together with friends who haven't yet taken down the four horsemen, gotten their tier 7 sets, or haven't done the Safety Dance in a while.
Recommended guides:
Notable Achievements:
Desirable gear
Above the war-ravaged wastes of the Dragonblight, Naxxramas has returned with renewed fury. Kel'Thuzad, once again seated in the frigid heart of the necropolis, has laid siege to the Alliance fortress of Wintergarde Keep. As factions from around the world converge at the gate to Icecrown, the war against the Scourge enters its most pivotal hour. It is within Naxxramas that the tide of battle could turn against the Lich King... or irrevocably in his favor.
Please join us in this discussion thread, where we're talking about this week's challenge, and looking forward to your stories about how it went for you this week, your screenshots, and your suggestions for other fun reasons to take on this challenge.